Our Products
Building user-centric services that innovate our world
Here at Eucalyptus Labs, we take pride in building products with a seamless user experience and revolutionary technology.

Koala Wallet makes it easier than ever to buy, send, receive, and safely store your crypto assets.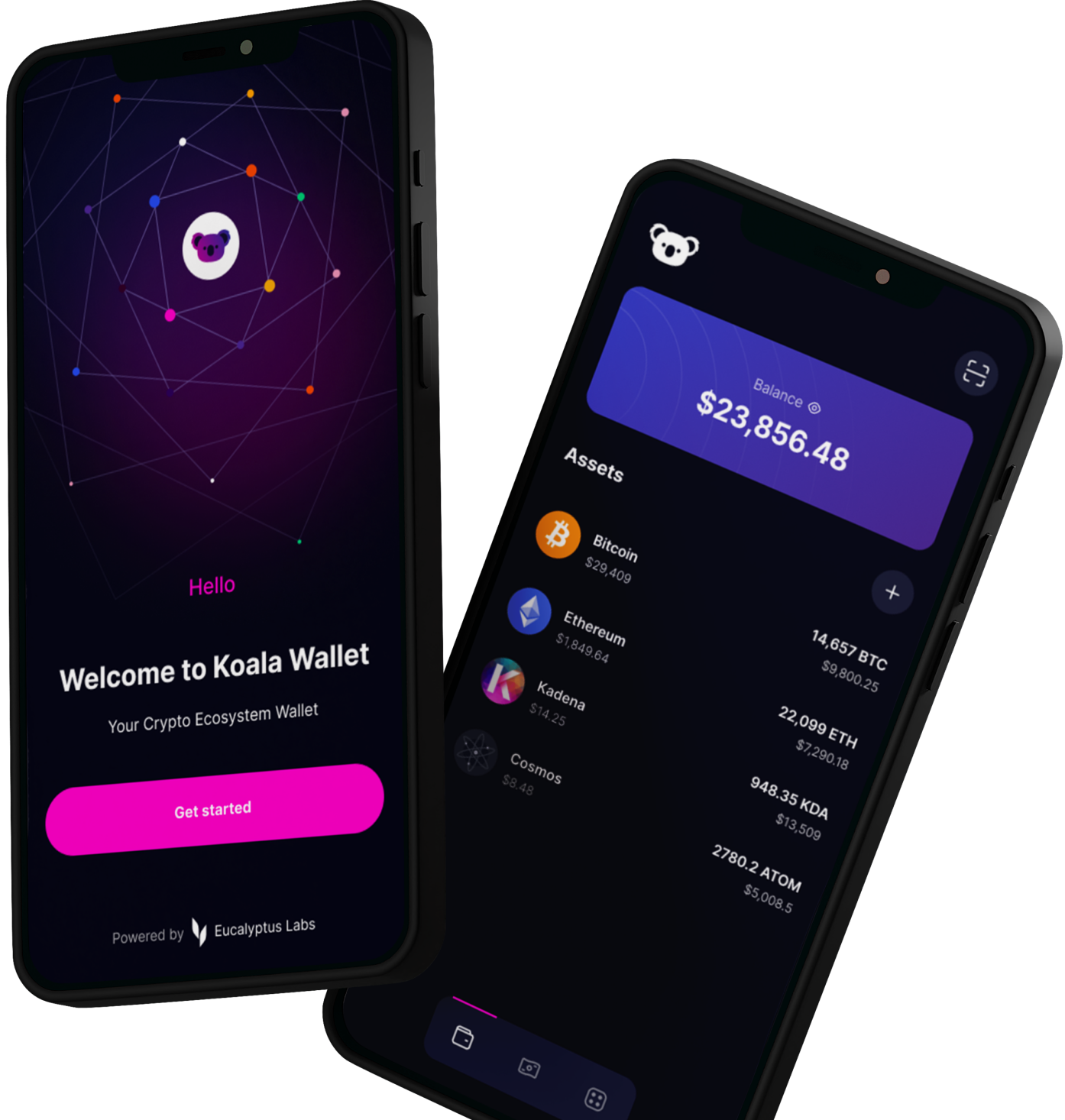 Safely navigate the Kadena Ecosystem, learn more about your favorite projects & discover new ones!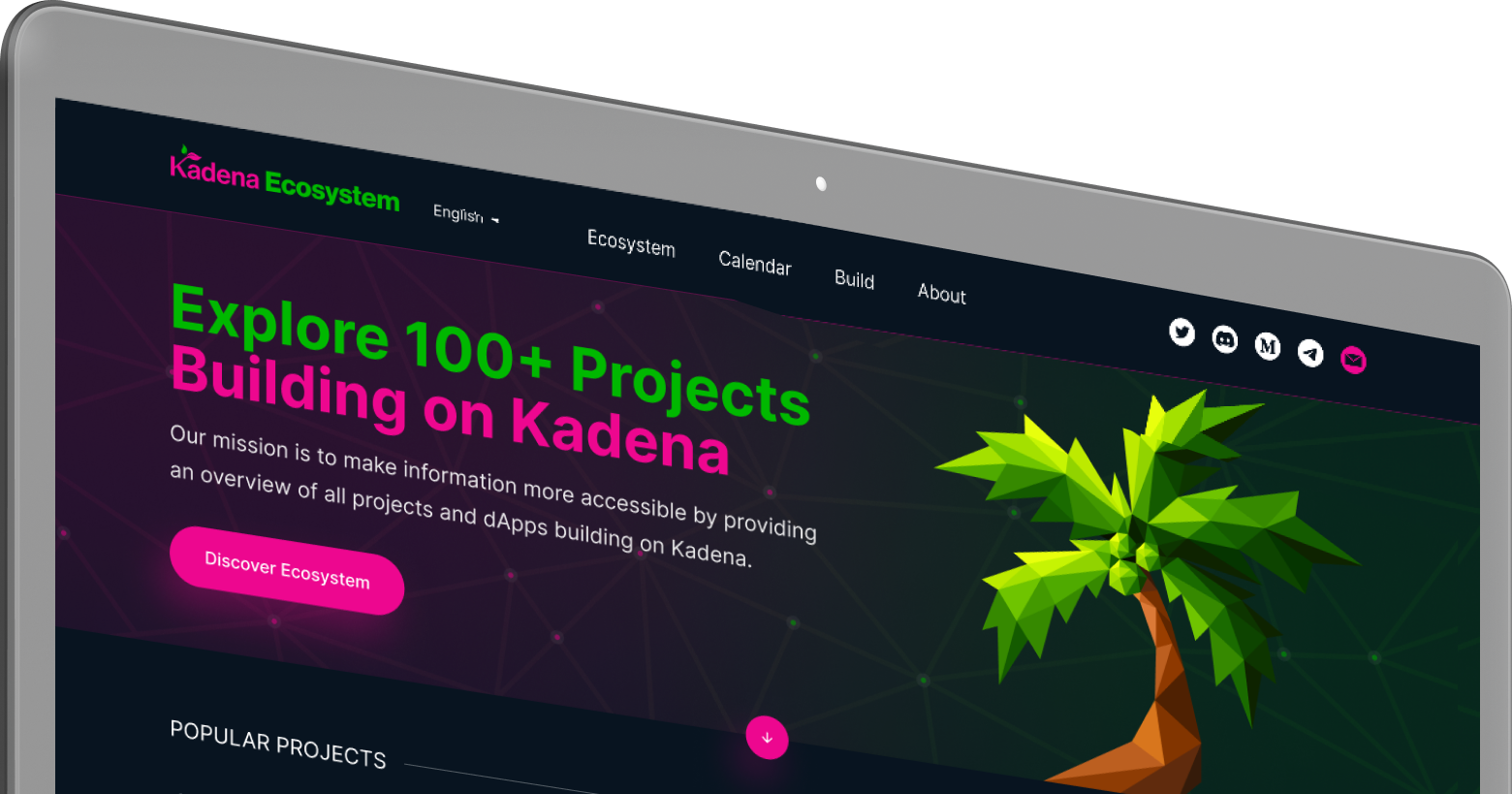 An analytics platform and block explorer for the Kadena blockchain that provides users with insights and detailed information about transactions on the network.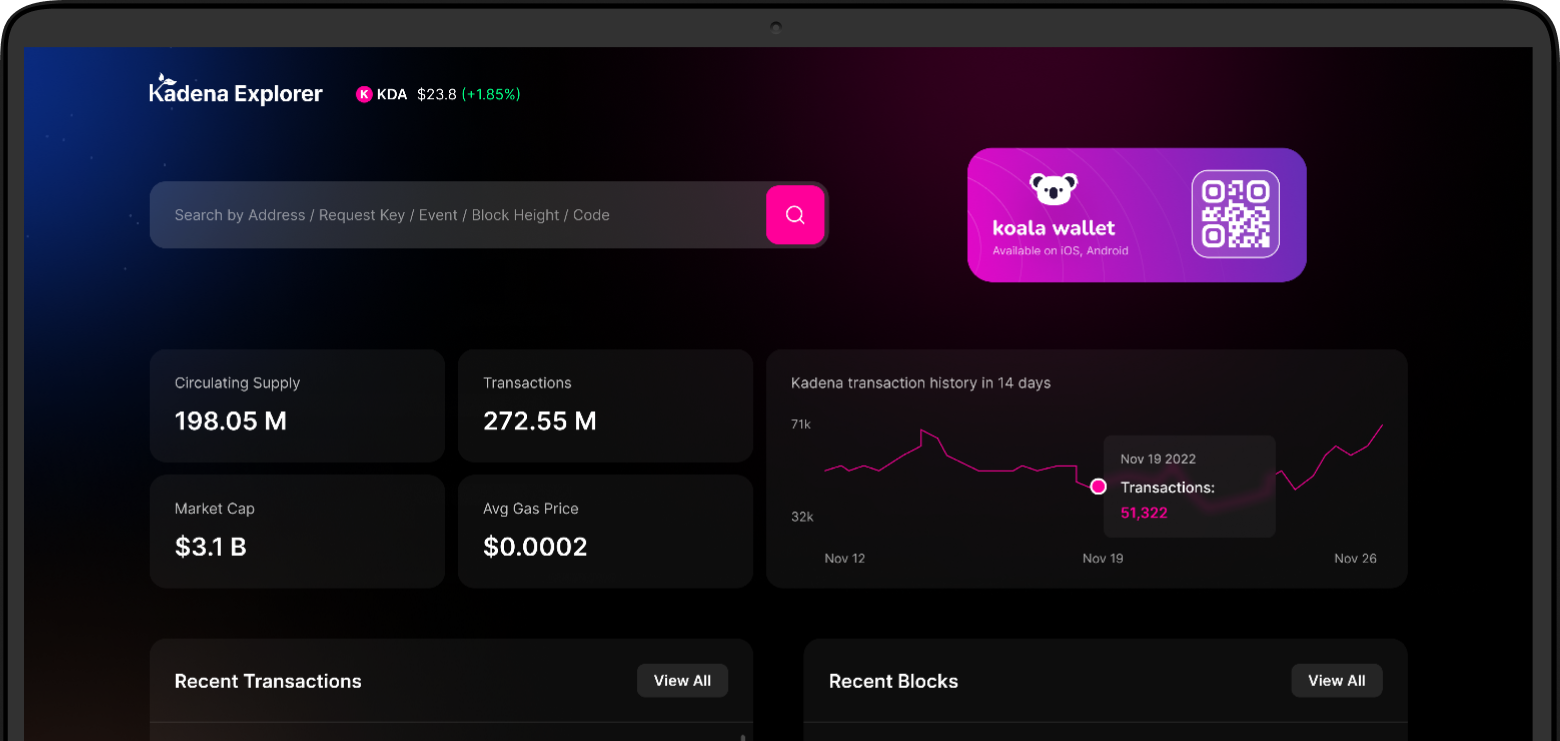 An open sourced tool used to derive the private key from a passphrase for multiple wallets in the Kadena ecosystem.